As our client, you will have a team of highly qualified professionals working for you to provide you with the best coverage for you, your family, or your business. Building a long-lasting relationship with our clients is our number one priority.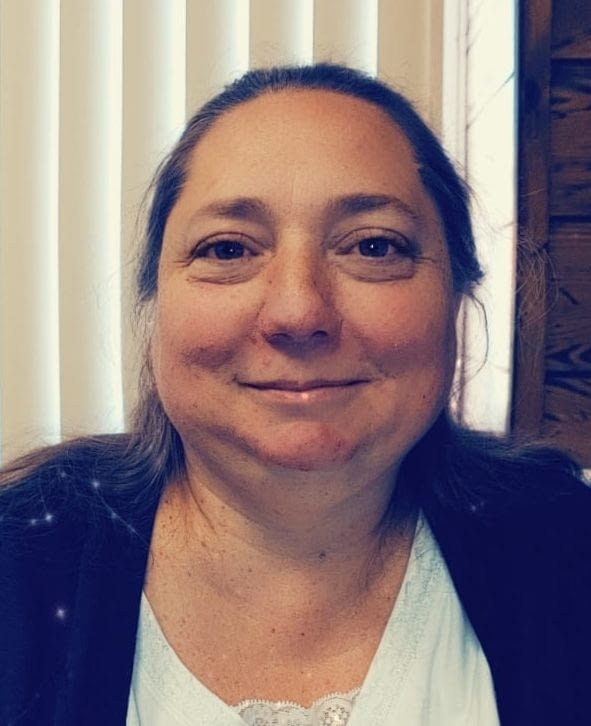 Michelle Hall
Principal Partner
Daughter of Randall and Deborah Crane, Michelle was born in Fort Leonard Wood, Missouri, where her father served as Military Police with the US Army. Raised in Friendship, NY she learned the value of a good work ethic, the unconditional support and love of family and the encouragement from a small school and community. After graduation as Valedictorian of her high school class, she married Tim Hall, her high school sweetheart in July that same year.
While attending Jamestown Community College she was introduced to the insurance business through a work program which led to a Customer Service Representative position in a local agency. A merger with another agency and the arrival of their third child in April of 1999 led Michelle to a change in career path to a "stay at home mom". By May of 1999 Michelle was operating a certified day care from her home in Friendship.
As fate would have it, a position with Schenk and Miles Agency became available at the time Michelle's youngest child was approaching school age. After careful consideration she decided that timing was right to once again work outside the home. Starting as a Customer Service Representative, Michelle obtained her agent's license in 2003. Rolly Miles saw her potential and approached Michelle in 2006 about purchasing the agency following his retirement. In October of 2013 she became the proud owner of Schenk and Miles Agency, Inc.
Michelle is dedicated to the success of the business while balancing quality time with family, friends, & endless home projects. Her three adult children and granddaughter are the joy of her life. Michelle is a member of Genesis Bible Church, as well as a proud active member of the Women's Post 1168 Auxiliary. She enjoys annual camping trips and biking with her husband. Michelle is "Small Town" with a tremendous amount of pride for her family, friends, business and community!
Tim Hall
Vice President
The son of R. Wayne and Betty Hall, Tim was born and raised in Friendship, NY. He married Michelle Crane, his high school sweetheart and best friend in 1991. Tim is a graduate of Alfred State College with an Associate's Degree in Building Construction & Masonry. He retired after 24+ years at Saputo, formerly known as Friendship Dairies as a first class journeyman millwright / lead man and first aid officer. Tim has a passion for helping people and is a member of the Friendship Ambulance Squad since 1989. An active member of Post 1168 Sons of the American Legion, where he has been the Post's designated bugler since 1982 when he was only 12 years old. Any individual would be touched to hear echo taps being played by Tim and his daughter during the Memorial Day services held each year in Friendship.
In 2011 Tim obtained his Personal lines Agents license and went on to obtain his commercial and life licenses. He is also employed as a School Bus Driver for Friendship Central. Tim is a member of Genesis Bible Church. He enjoys country living: spending time improving their property, camping, hunting and spending time with his three adult children and granddaughter.
Brendon Hall
Agent
Son of Tim and Michelle Hall, born in Wellsville, NY and lifelong resident of Friendship NY. Brendon graduated from Friendship Central School in 2015 then pursued an education at Jamestown Community College where he graduated with honors in 2017 with his Applied Associates in Business Administration. While attending college he worked as a customer service representative with Schenk and Miles Agency and later took on an internship with the company. After his graduation in 2017 he accepted a full time position with Schenk and Miles Agency and six months later obtained his Property and Casualty license. He most enjoys interacting with customers and trying to provide the best customer service experience possible.
Brendon is a member of the Friendship Sons of the American Legion and when not working he enjoys spending time with family. You will most likely find him in a kitchen baking for family and friends with a passion but also enjoys escape rooms, theater, board games, golfing, horseshoes, bowling and camping.
Karyn Pratt
Agent
Karyn is the middle daughter of Phillip and Marcia Pratt, and was raised in Wellsville, NY. After losing everything in a house fire in Belfast, she worked two jobs and commuted an hour daily to Alfred State College to obtain an Associates of Applied Sciences degree in Ornamental Horticulture Floriculture Merchandising. She worked for almost ten years as a floral designer at a floral shop and greenhouse in Olean. In November 2011, with a new career path in mind, she began working at the agency's Friendship location. Karyn received her Personal Lines license in August 2012. In August of 2017 she transferred to the Wellsville location and in November obtained her Commercial Lines License.
When Karyn is not working as an insurance agent, she spends her time as Treasurer and 2nd Assistant Captain of Grant Duke Hose Co No 1 and also Treasurer of the Wellsville Fire Dept. She currently is a Certified First Responder with Andover Volunteer Ambulance Corps. Through all the hours of training over the past five years, she is currently a Rescue Technician in Rope Rescue, Swift Water, Ice Water, Confined Space, and Hazardous Materials with a Cargo Truck Specialty. Between these offices and the countless hours of training she looks forward to Bowling Night or a night with the girls for her Direct Sales job with Park Lane Jewelry.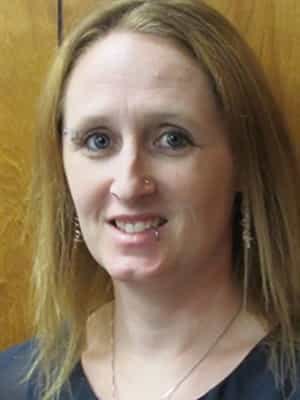 Cyndi Jefferds
Agent
Born and raised in Wellsville, NY for most of her life, Cyndi is a 1995 graduate of Wellsville Central School. Since graduation she has resided in Scio. She is a proud single mother of four amazing children as well as a proud grandma to a grandson with another one on the way!
After working jobs in other various fields she started her career in the insurance industry in August of 2012. She joined Schenk & Miles in September of 2013 as a Customer Service Representative and was licensed as a Personal Lines Agent in March of 2014. She continues to work in the insurance industry for Schenk and Miles and enjoys helping people find the right products to fit their needs.
In her spare time she enjoys spending time with family and friends, photography, camping, bonfires, kayaking, antique shopping, spending time outdoors, wine tours, etc…..
Lindsey Hall
Agent
Lindsey is the oldest daughter of Tim and Michelle Hall. She was born in Wellsville, NY and raised in Friendship, NY. She graduated as valedictorian from Friendship Central School. After high school, Lindsey went to Wells College for a semester and then transferred to Alfred State College where she obtained an Associate's Degree for welding. After welding for a few years in a local weld shop, Lindsey came to work for Schenk & Miles Agency and became licensed in property and casualty as well as life insurance. Her daughter, Magnolia is her pride and joy. Aside from spending time with family and friends, Lindsey enjoys sports. ATV rides and hunting. She is a member of the Friendship American Legion Auxiliary and plays TAPS with her father on Memorial Day.
Randy Crane
Inspections